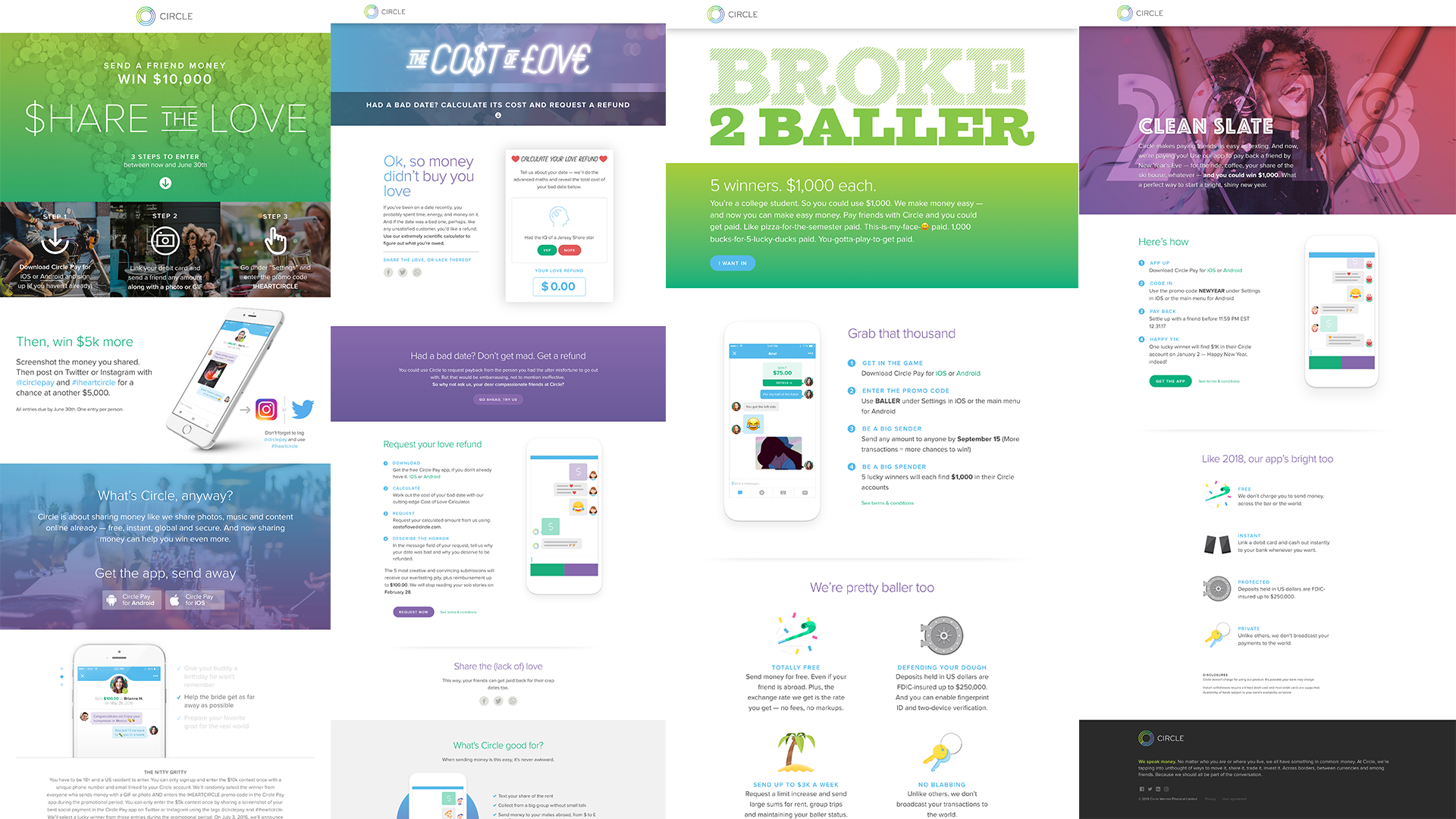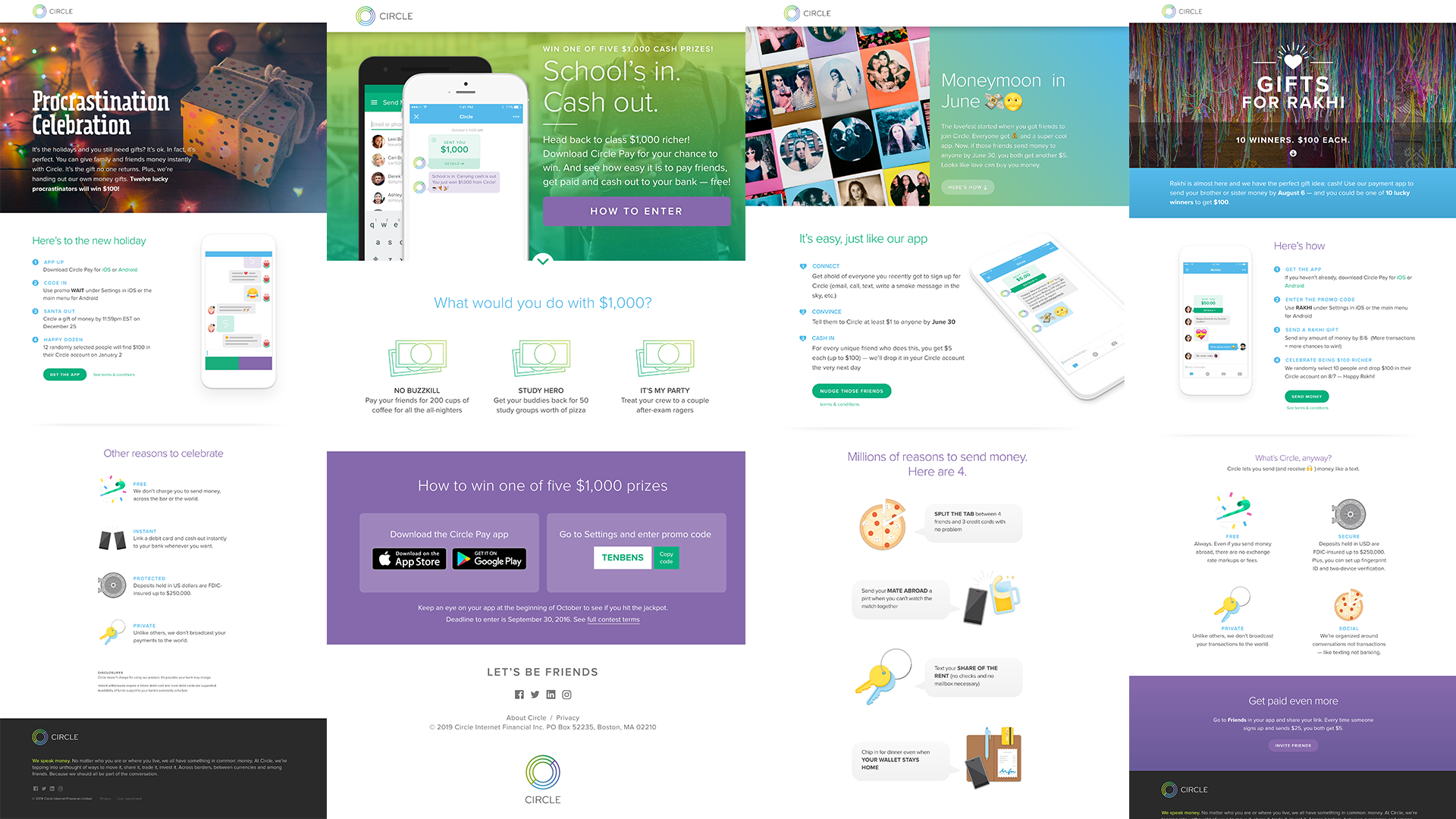 Bitcoin Bonanza!
Circle believes crypto technology will be foundational in changing the way we interact with money, and this reward program was part of a broader mission to break the barriers to investing in crypto. For 2 months, Circle rewarded new Circle Invest customers with a free crypto asset (one winner did get a bitcoin). This was the debut of the
new look for Circle Invest
— the campaign included a custom landing page, in-app messaging, emails, and social assets.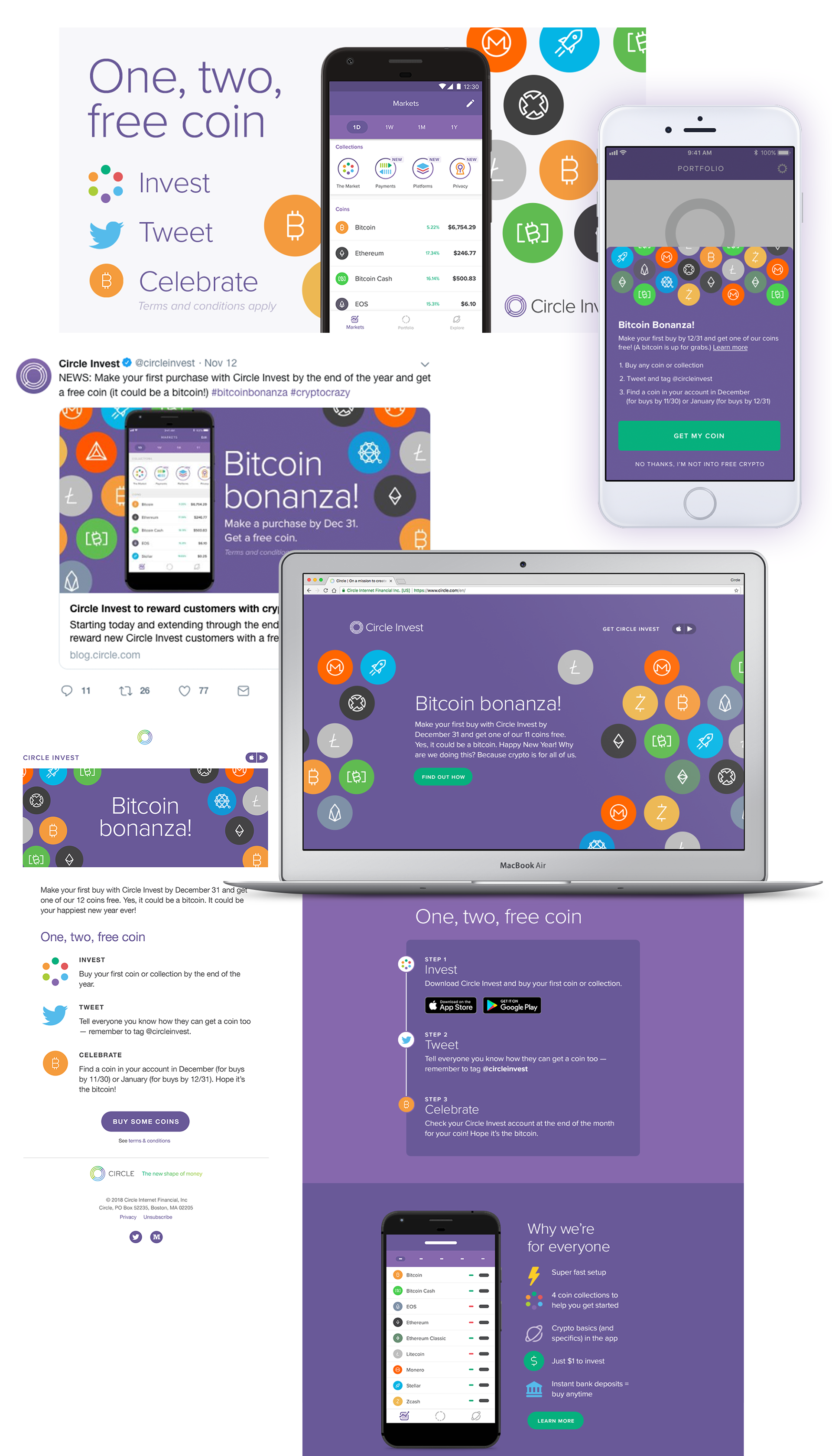 School's In. Cash out.
Working with 7 partners to gain access to around 8 million college students, emails were sent on our behalf to promote the "School's In, Cash Out" sweepstakes. Unlike the previous quarter, we also sent each entrant several follow-up communications designed to increase transaction volume before the end of September.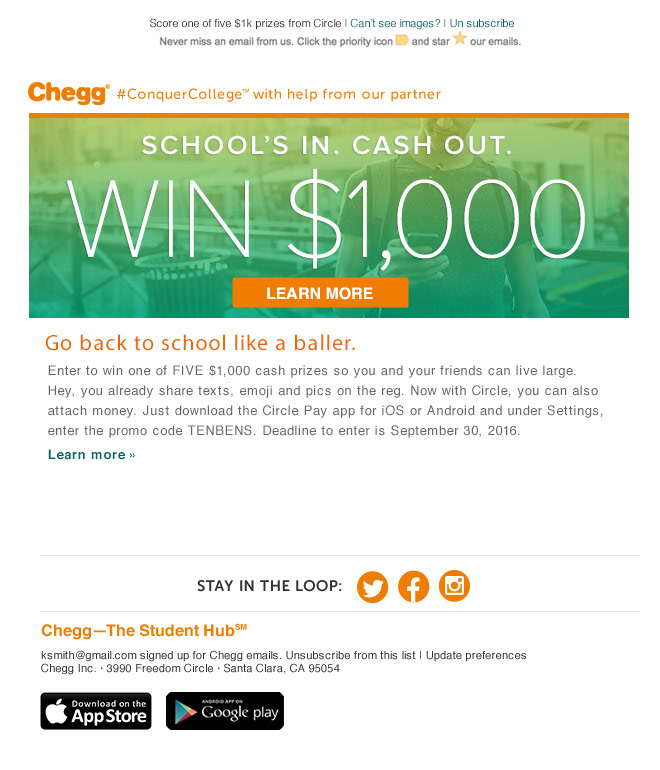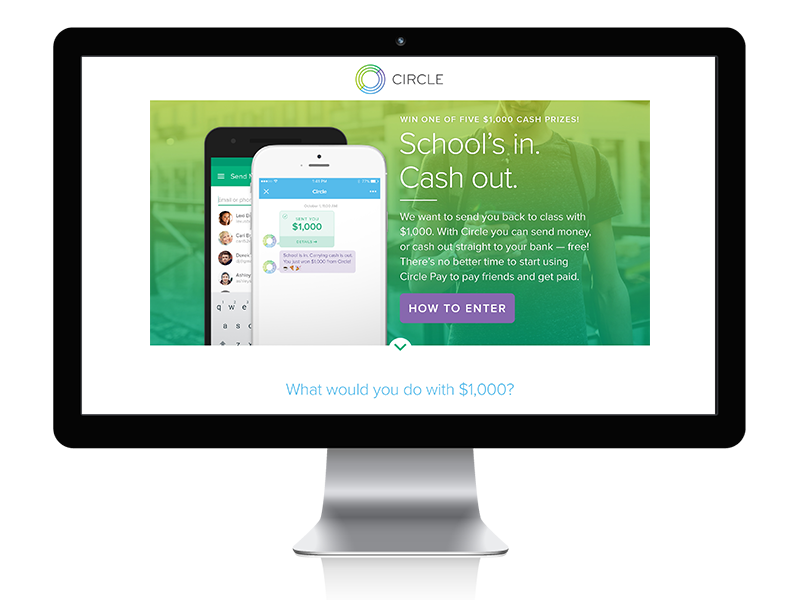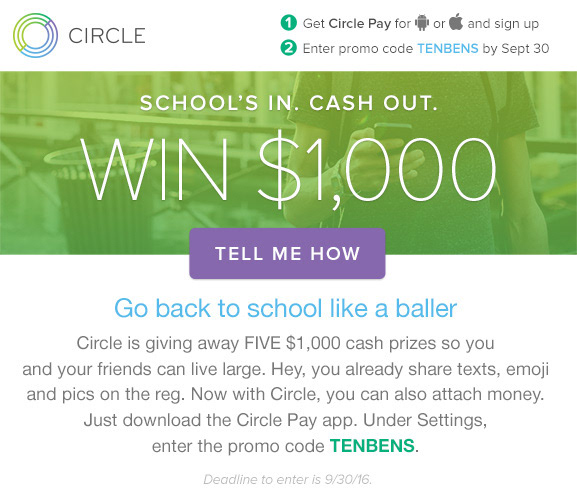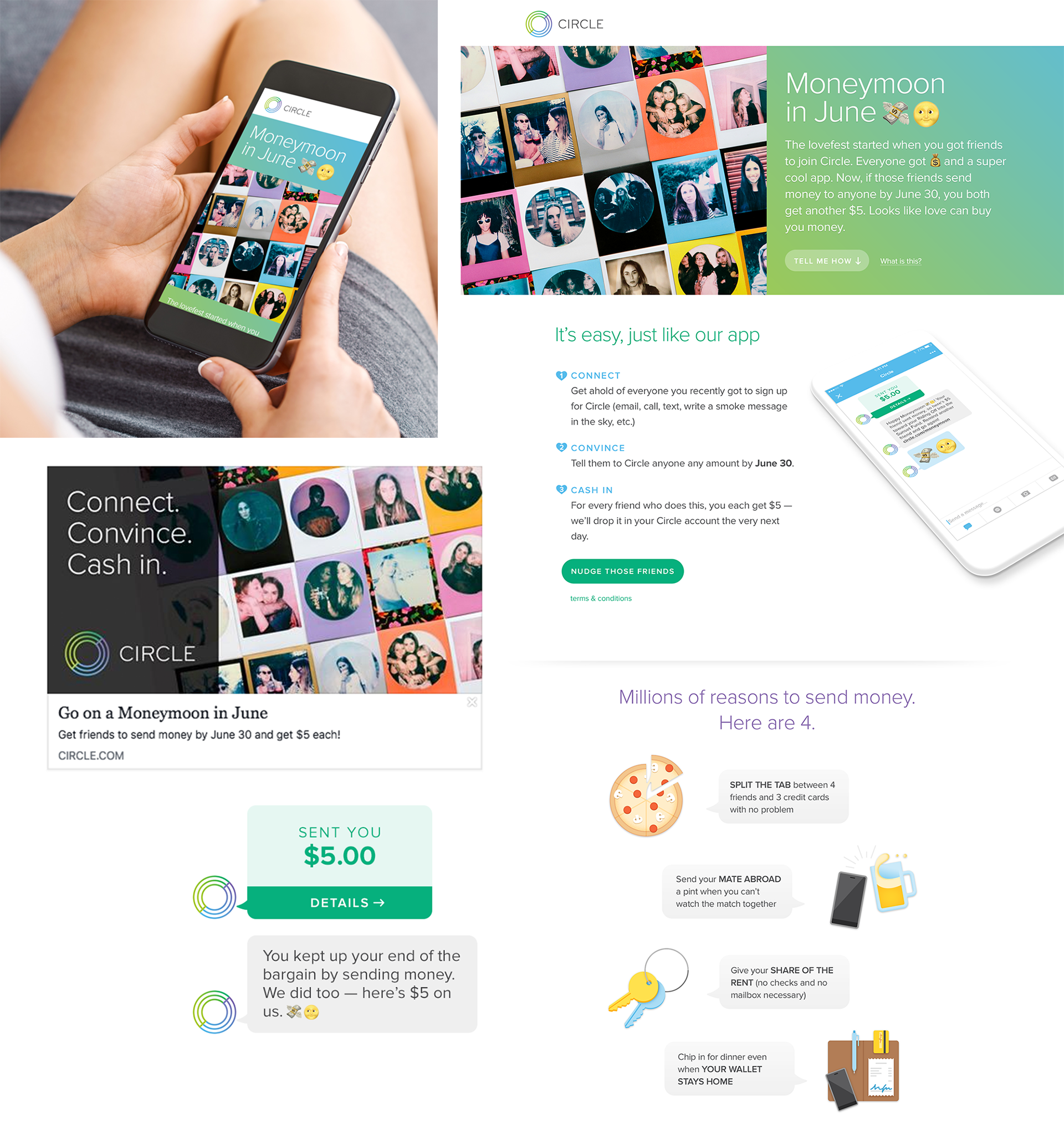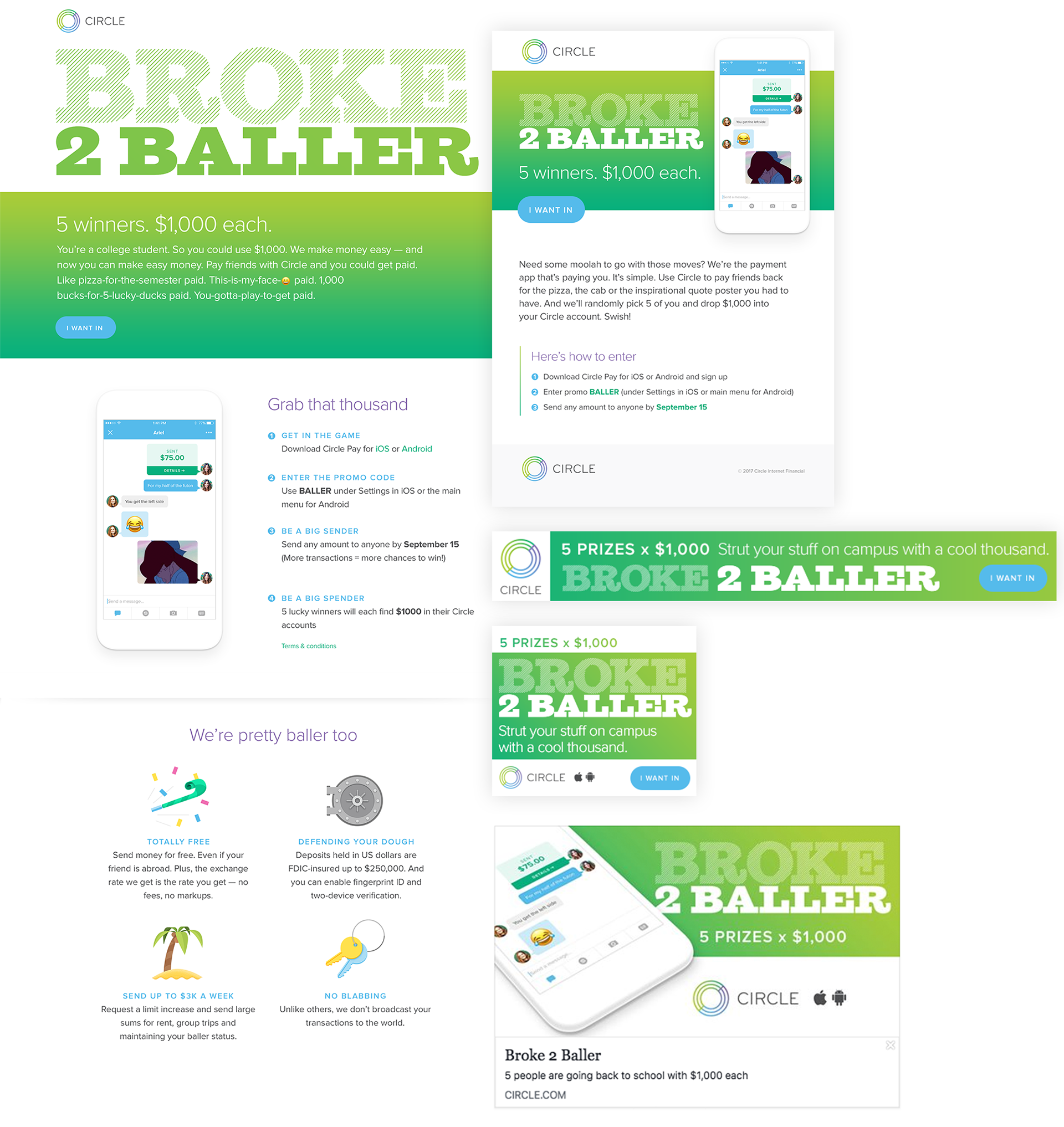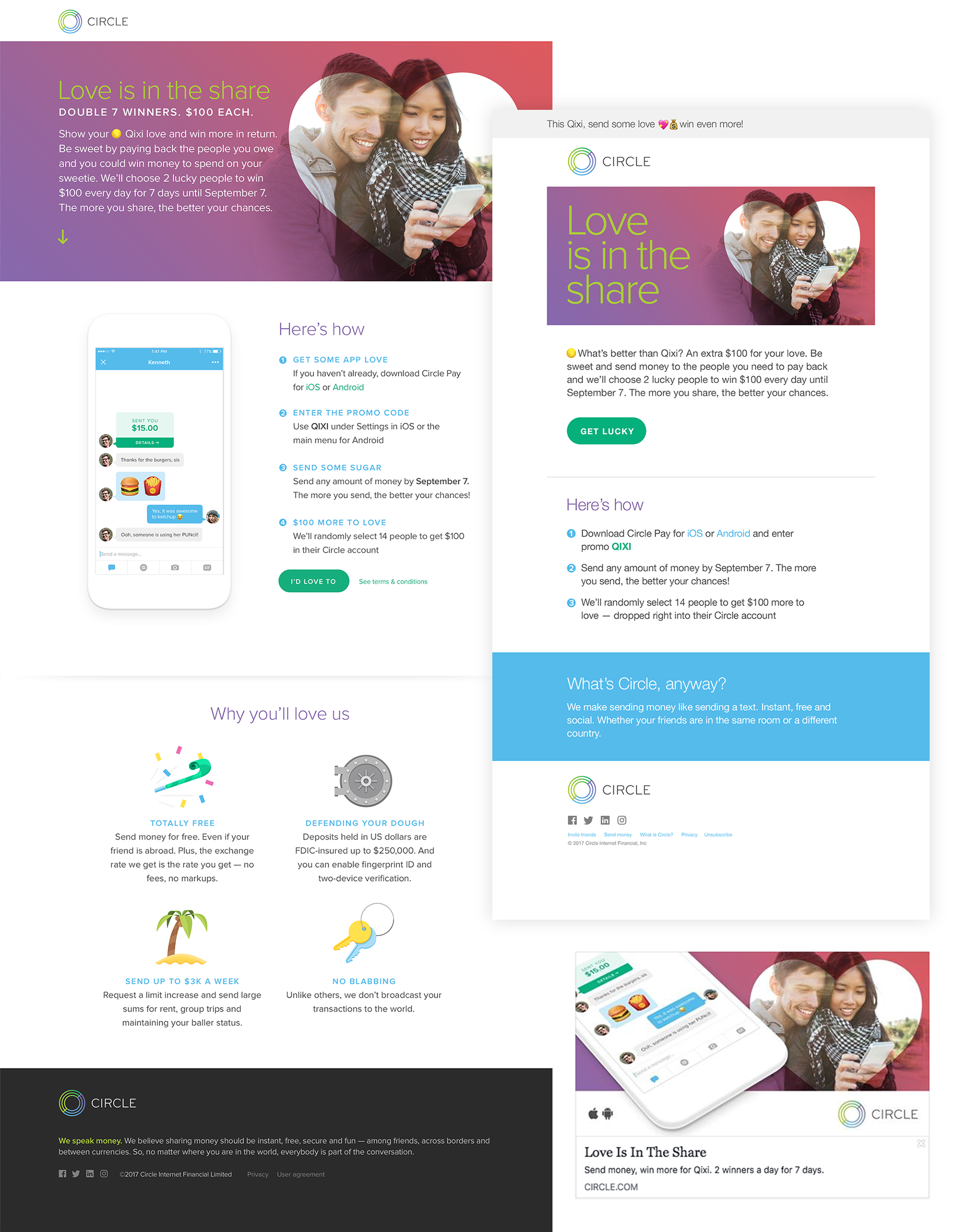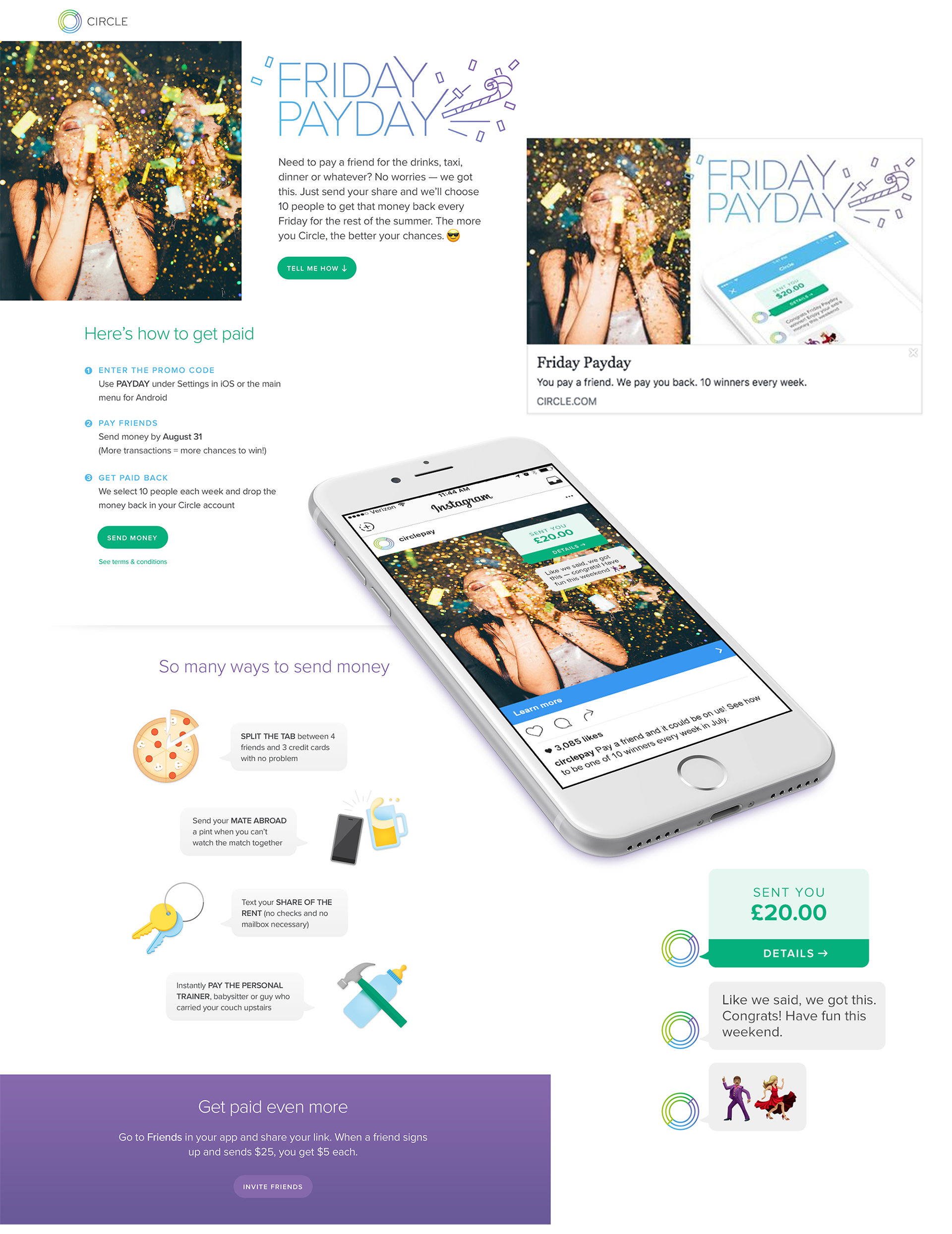 With this US promo email and paid media campaign, t

he more friends you get to sign up, the more entries you have to win up to $500. An announcement email was sent to existing customers with tiered prizes and a 2-week deadline. 1 week later, we nudge everyone with customized referral success.
A term-long competition for UK students — a chance for them (and 3 mates, i.e. their House) to go to HideOut Festival in Croatia. To enter the competition, students sign up & enter the in-app HIDEOUT promo code. Every transaction they make counts as another entry into the competition. The more you use Circle, the better chance you have at winning. Trip included flights & festival ticket entry for 1 winner and 3 friends.
Here's a promotion for new and existing customers to push Circle's referral bonus program in the UK and Ireland markets. Sign up and use your unique referral link by 25 Dec to get £5 or €5 each, plus a shot at £200 or €200. Tiered prizes are dropped right into 13 winners' accounts on Christmas Day. Landing page, email, paid media.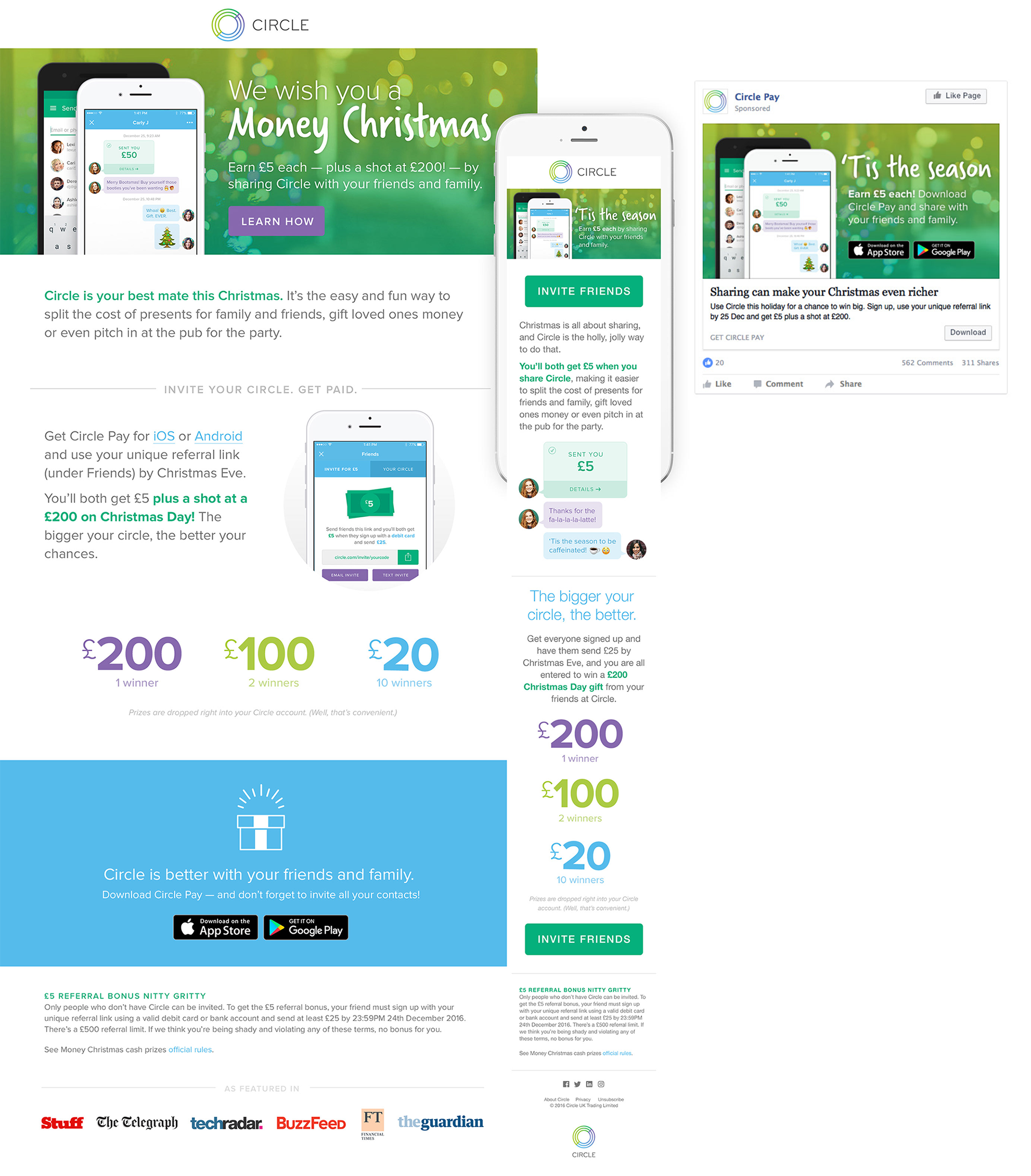 Circle UK teamed up with

Snatch

to give away 100 diamonds and 5 parcels of 1,000 coins. Just download the app, enter a promo code and send money to win.